Pandemic – EBT Cards are Extended!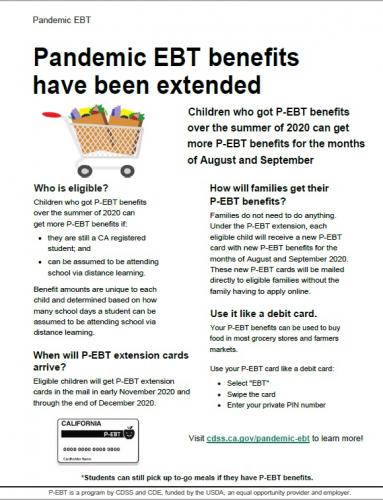 New information about another round of Pandemic EBT cards are attached. See flyer links!
All our families that received P-EBT cards over the summer will receive them again.
No one needs to apply for P-EBT Extension. It's coming to students automatically via mail.
Only students who received them previously will receive them again (excluding students that left the district or graduated).
Newly enrolled students for the 2020-21 school year will not qualify for these benefits at this time.
Amounts on the P-EBT card vary by district and based on the number of school days for Aug & Sept.
Any questions please contact the California Department of Social Services at cdss.ca.gov/pandemic-ebt