Home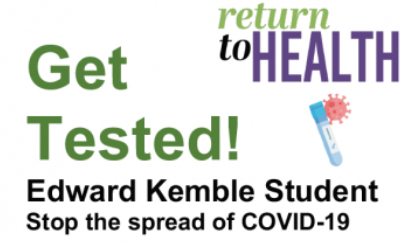 Make a reservation for yourself or your student to be tested for COVID at the Kemble Campus. For detailed information, click on link for flyer.
Testing is extremely easy. Just swab in each nostril for 5-10 seconds. Everyone self tests – even students. Students are able to self swab. Stop by and meet our two health aides: Deshauney & Ylece. They are available Thursday from 9am – 3pm and the rest of the week from 9am -4pm. Click on attached link to register and test!
News
To find out more information about the uniform policy, look under the ABOUT Tab.
Also, if you are interested in a FREE student uniform, contact either Ms. Evelyn Tisdale-Koroma or Erin Ryan in our Student Support Services. FREE uniforms will also be given out at our Meet & Greet Ice Cream Social on August 23, 2019 from 4-5pm.