Kemble News!
Find out school news here
Week of Sept 28th - Oct 2nd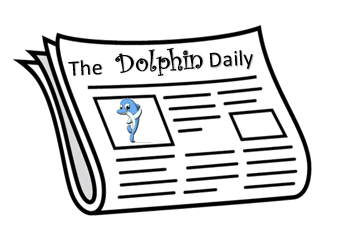 NATIONAL KEEP KIDS CREATIVE WEEK
The last week in September brings out the fun during National Keep Kids Creative Week:
1. MONDAY 9/28 - Free Meals Pick-Up 11:00am – 1:00pm
NATIONAL FAMILY DAY
On the fourth Monday in September, National Family Day encourages everyone to gather around the table and enjoy a meal together.
2. TUESDAY 9/29 -
National Rice Month, celebrated in September, honors that small but mighty grain that is so popular. Rice is great for eating, but it is also a popular craft material. Browse through all of the rice crafts by clicking on the rice link to learn more.
3. WEDNESDAY 9/30 - Free Meals Pick-Up 11:00 am – 1:00 pm
4. THURSDAY 10/1 - Virtual Parent Coffee Chat w/ Principal 9:30 am – 10:30 am
Join Zoom Coffee Chat
https://scusd.zoom.us/j/82189052887
Meeting ID: 821 8905 2887
Passcode: parents
5. FRIDAY 10/2 - Don't forget to pick up your free meal!
DAILY:
First Day Packets (homework for guardians) – Go to Link!
Parents & guardians, we didn't leave you out. Your students will probably receive homework or after-hour work assignments throughout this school year. We are only asking you for homework this one time. Instead of the take-home packets, this year, we are providing it digitally. Click on the 1st Day Packet link on the Home screen, and you will be routed to YOUR homework page. Please complete everything in the packet. The only other homework we will require of you is to submit a contact form whenever your phone number(s) or your home address has changed.
FORMS OF COMMUNICATION
In addition to this website, we use Facebook and Remind.com text messaging system. Please like and join Facebook to receive lots of SCUSD District and current KEMBLE news. We also use Remind.com to communicate. Once you receive an invitation to remind.com, please accept as this is a primary form of communication.
MEAL PICK-UP SCHEDULE / Every Mon, Wed and Fri
Starting September 3, meals will be free to all children, no paperwork, no enrollment necessary. Children do not need to be present to pick up meals. For more information on meals and site locations, see link or please visit: www.thecentralkitchen.org/curbside
ZOOM CLASSROOM LINKS
If your student needs to get into their classroom, go up to Staff, locate the teacher, select the teacher and click on the ZOOM Classroom Link.