SCUSD 4/3/20 UPDATE
Schools are closed for remainder of 19-20 school year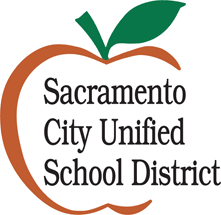 Today, the Sacramento County Office of Education (SCOE), with the full support of Sacramento County Public Health (SCPH), announced that the closure period for schools will be extended through the end of our academic year on June 11, 2020 as part of the effort to mitigate the spread of COVID-19.
Click and read the 4/3/20 SCUSD Update link for more information.
Click and read the FREE Meals Link. 14 different locations. Please call Nutrition Services at 916-395-5600 for more information.
Click and read the SCUSD Distant Learning Link to the right.
Click on the Computer Request Form Link, complete it and submit if the district has not contacted you about picking up a laptop for your student.
Make sure to read the entire Distant Learning Post as there are many resources on which you could click and access. These resources are:
Available Online Resources
There are many free resources that can support student learning and student and family well-being during this public health crisis.
Free Learning Resources – Learning and physical activities for students and additional educational information for parents/guardians.
Utilities and Internet Services – Free and low-cost Internet services; links to free transit services and assistance with utility bills and rent.
Student Nutrition Program – free breakfast and lunch for students provided Monday – Friday.
Additional Food and Supplies – Free food closets and free fresh produce.
Health Resources – Free clinics, foster youth supports and mental health services.
Additional Resources – Legal assistance, childcare for essential workers, community childcare, Dreamer/DACA information and multi-service community agencies.
Recursos en español:
www.aprende.edu.mx/
www.aprendeencasa.sep.gob.mx
www.televisioneducativa.gob.mx
www.mexicox.gob.mx
www.conaliteg.sep.gob.mx/index.html